Sounds of La Femme Nikita

(New web server, same website!)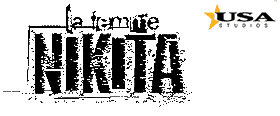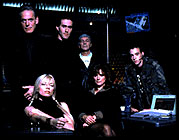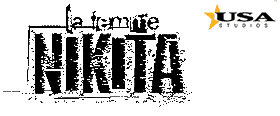 Theme Song
Season One USA's PROMOS Season Two
Nikita's story
Interview with Roy Dupuis (Michael) on ET!
Attention! If you are an artist/band who had won a coveted music place and thereby honour of being on a La Femme Nikita episode and you are not on my music pages, please contact me! You cannot know how many people will want to know you and your music!
Although the tv series has ended, the music still lives on. Whether you are still an ardent fan of La Femme Nikita, or are just joining in, I thought a page dedicated to the music and phrases of LFN would attract you. Here you can download sound snippets, band info and obtain lyrics. Have fun, let me know what you think.
The music reflects the refreshing, innovative style of La Femme Nikita- a startling wide variety of jazz, classical, techno and yes, even grunge music. This tv series showcase independent artists and bands, ranging from the popular to the downright obscure. Not only will this be an attempt to focus attention and provide intel to the music which helps to enhance the show, hopefully you will begin to appreciate the alternative bands out there as they help to widen your musical horizon.


Music Page / Phrase Page / Band Info Season 1
Music FAQ / How-To / Soundtrack Info / 2nd Season DVD
Main Page / Home Page
Brought to you by Karen Glover, a.k.a. Section II Operative Codename: Orchid.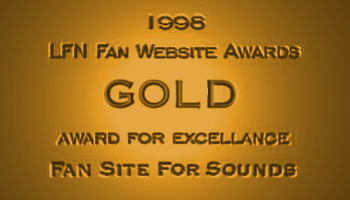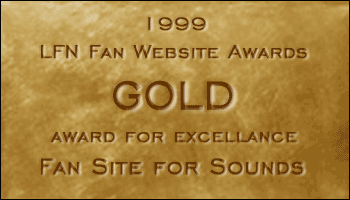 Disclaimer: Graphics seen are brought to you courtesy of USA and Warner Bro.'s La Femme Nikita Web Sites. They are copyrighted material used without permission strictly for the enjoyment of La Femme Nikita fans. All audio files of the La Femme Nikita TV Series are recorded by me, Karen Glover, except where noted and were done without permission. Again, they are provided for the sole purpose of enjoyment. Music files were either recorded by me, sent to me by fans of LFN, or taken from the music artists' web sites without permission. These are provided as a service to all wishing to know about the music behind LFN. Finally, all other acknowledgements can be found at the Music Faq Page.